About Cloyd's Beauty Schools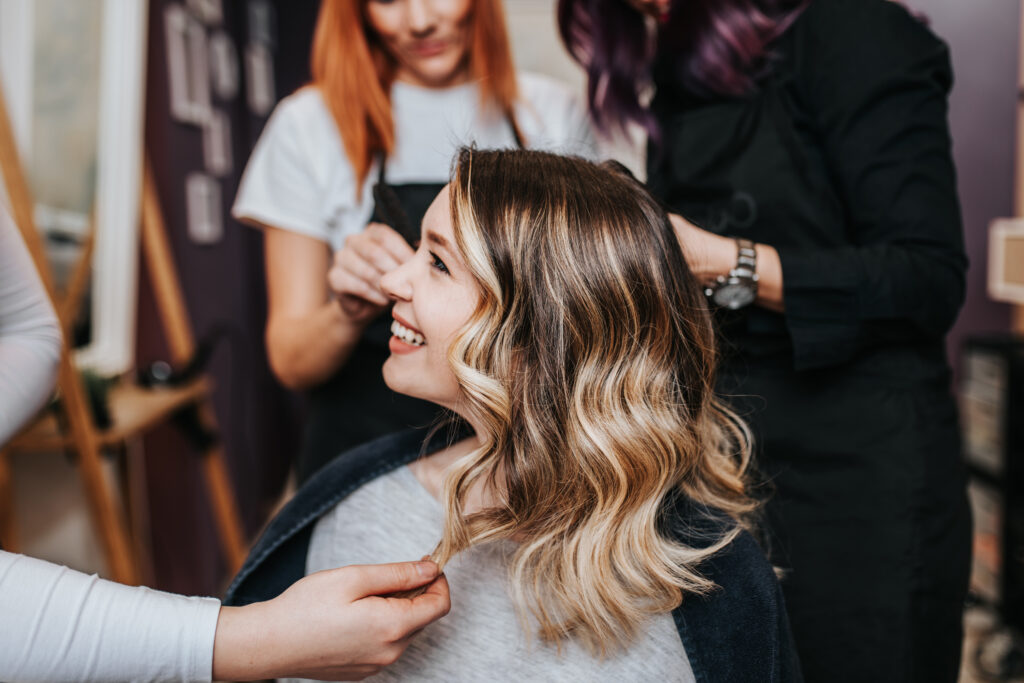 Cloyd's Beauty School was founded by Oscar and Ruby Cloyd in 1955 and has been in continuous operation since its opening. The original school is located at 603 Natchitoches Street, West Monroe, Louisiana. The school outgrew its facilities by 1965, when the Cloyd's constructed a new, 3500 square foot, masonry and brick building at the same location.
The school was purchased in 1973 by William R. Mathieu. Mr. Mathieu has been in the private school field in the Monroe, Louisiana area for over 35 years. He has been a licensed Cosmetologist since 1974 and a licensed instructor since 1975. Cloyd's Beauty School #2, accredited by COE, originally located at 407 DeSiard Street in Monroe, Louisiana was opened in 1977. A larger facility was purchased in the fall of 1989 at 1311 Winnsboro Road in Monroe, Louisiana. The school was moved to the new location in the spring of 1990. The 2514 Ferrand Street location in Monroe, Louisiana, known as Cloyd's Beauty School #3, accredited by COE, was built in 1984 and officially opened in June, 1985. The original 603 Natchitoches Street location was renamed Cloyd's Beauty School #1. The Administrative and the Financial Aid offices for all three schools are located in the Monroe facility on Ferrand.
In January 1995 each of Cloyd's Beauty Schools incorporated therefore changing their names to Cloyd's Beauty School #1, Inc., Cloyd's Beauty School #2, Inc. and Cloyd's Beauty School #3, Inc. William R. Mathieu retired as sole proprietor and his son J. Rhett Mathieu became the primary stock holder and the Chief Executive Officer of each individual corporation.
Cloyd's Beauty Schools, Inc. is accredited by the Council on Occupational Education (COE), 7840 Roswell Road, Building 300, Suite 325, Atlanta, GA 30350, 800-917-2081 and by the State of Louisiana Board of Cosmetology, 11622 Sunbelt Court, Baton Rouge, LA 70809-4275. Cloyd's Beauty School, Inc. has been approved by the United States Department of Education to participate in the Federal Pell Grant Program. The school also has the approval of the Louisiana State Vocational Rehabilitation Department, The Veterans Administration and the United Auto Workers-General Motors Division Tuition Assistance Program.
Prospective students may contact the Chief Executive Officer at any time during normal business hours to review the accrediting documents and the State license.
Cloyd's Beauty Schools are dedicated to educating quality students with the fundamental knowledge to meet present and future demands of the industry. Each student admitted receives individual instruction in technical skills, professional services, business and job-related information. Each student also participates in closely supervised cosmetology services while apprenticing in the clinic.
The primary mission of Cloyd's Beauty Schools is to produce knowledgeable and skilled individuals who can master the art and science of Cosmetology, to instill the importance of good public relations, and to impress the effects of good business techniques and practices. Additional objectives are:
A. to develop technical abilities to the highest level of each student
B. to counsel each student in the variety of opportunities within the field
C. to develop professional qualities within each student
D. to introduce and teach the techniques involved in the latest products, equipment and styling trends
E. to fulfill all requirements of the Louisiana State Board of Cosmetology